PROFESSIONAL TEMPLATES FOR POWERPOINT AND KEYNOTE
Create your next business presentation with the help of our templates and impress your audience with world-class slides. Using our templates will your content not only show in a professional way but also save you a lot of time and money.
We offer ready-to-use PowerPoint and Keynote templates with all the important content of a business presentation. All you have to do is replace our placeholder texts with your texts and simply drag and drop your pictures onto the picture placeholder in the template. The completion of a professional business presentation has never been easier.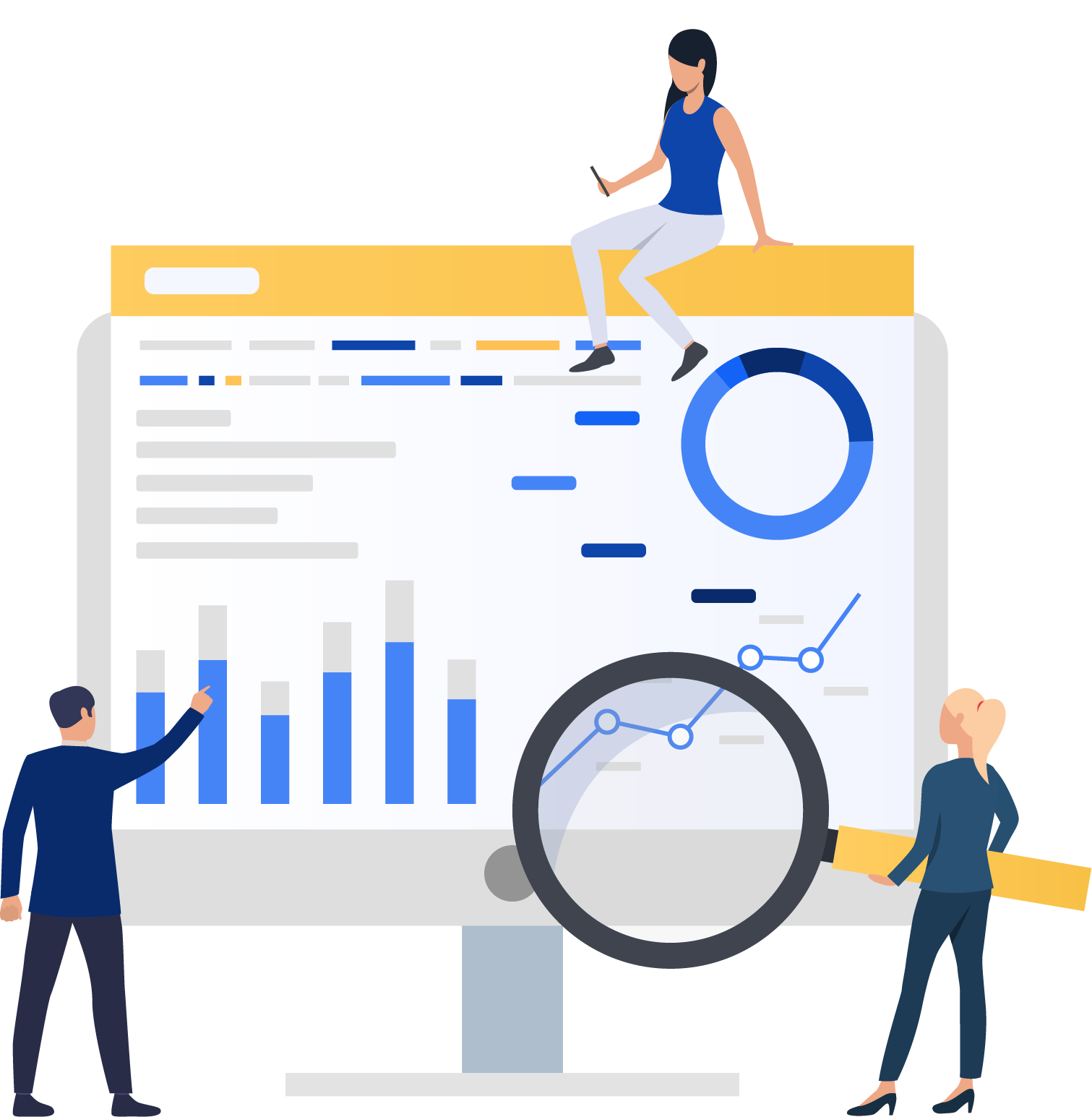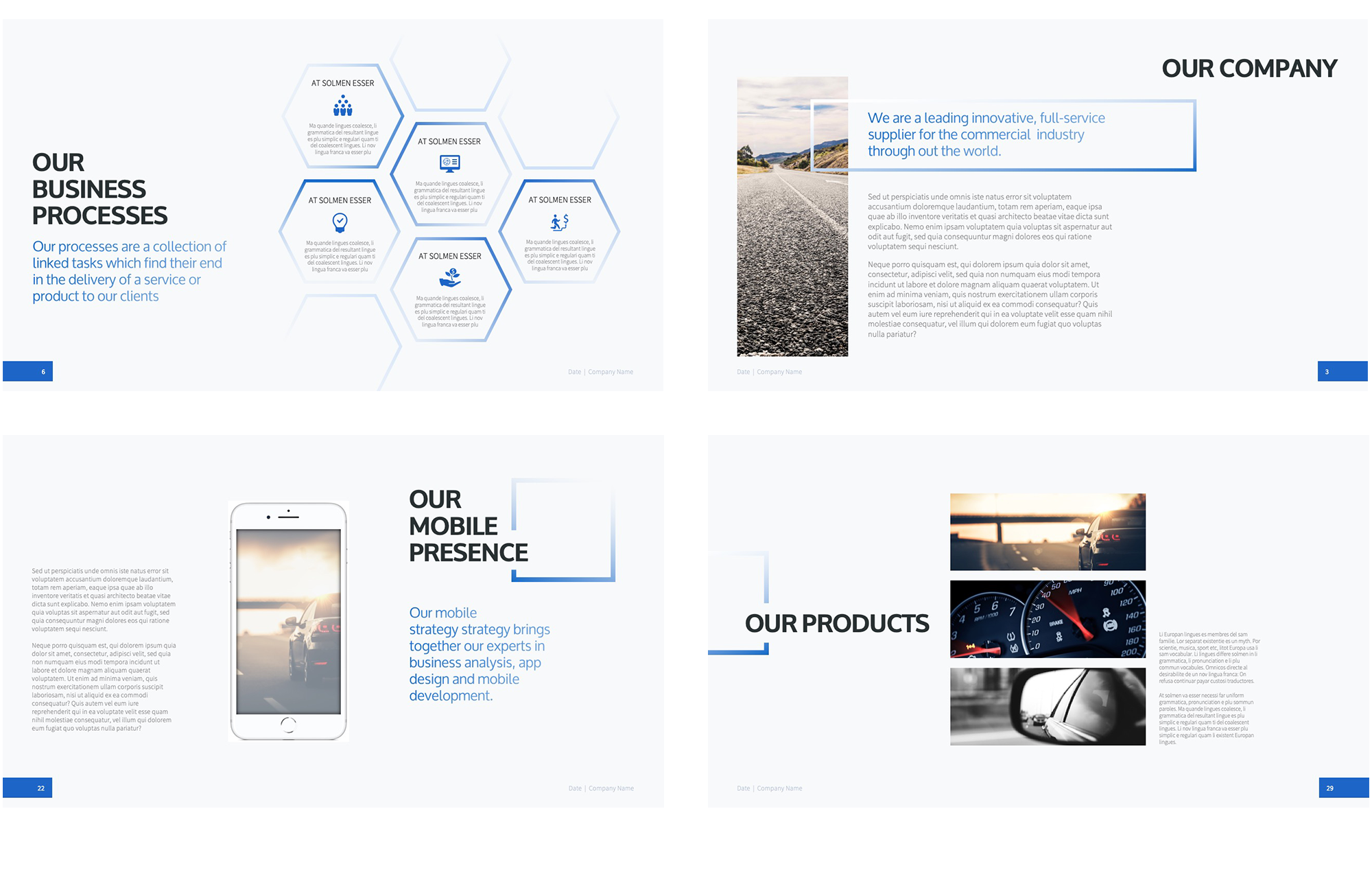 PowerPoint Presentation "Company"
With the help of our PowerPoint template "Company" you can tell the success story of your business or convince your audience of your idea. This template is particularly suitable as a pitch deck or for presenting a business plan.
For our PowerPoint template "Company" a modern, clear design was created, which makes your message comprehensible. Also for this PowerPoint presentation we have selected two suitable fonts and provide the complete presentation in 17 color combinations. In addition, you can simply add images with drag & drop to the image placeholders.
PowerPoint Presentation "Facts & Figures"
Present the key performance indicators of your company with the usage of our PowerPoint business template "Facts & Figures. With the help of 72 unique slides you will find numerous opportunities to inspire customers, investors or your management with the performance of your business.
Our Highlights: Easily add images to the picture placeholders in the PowerPoint template. For this PowerPoint design, we have selected two matching fonts that you can download on the Internet. You also get the complete presentation in 17 color combinations.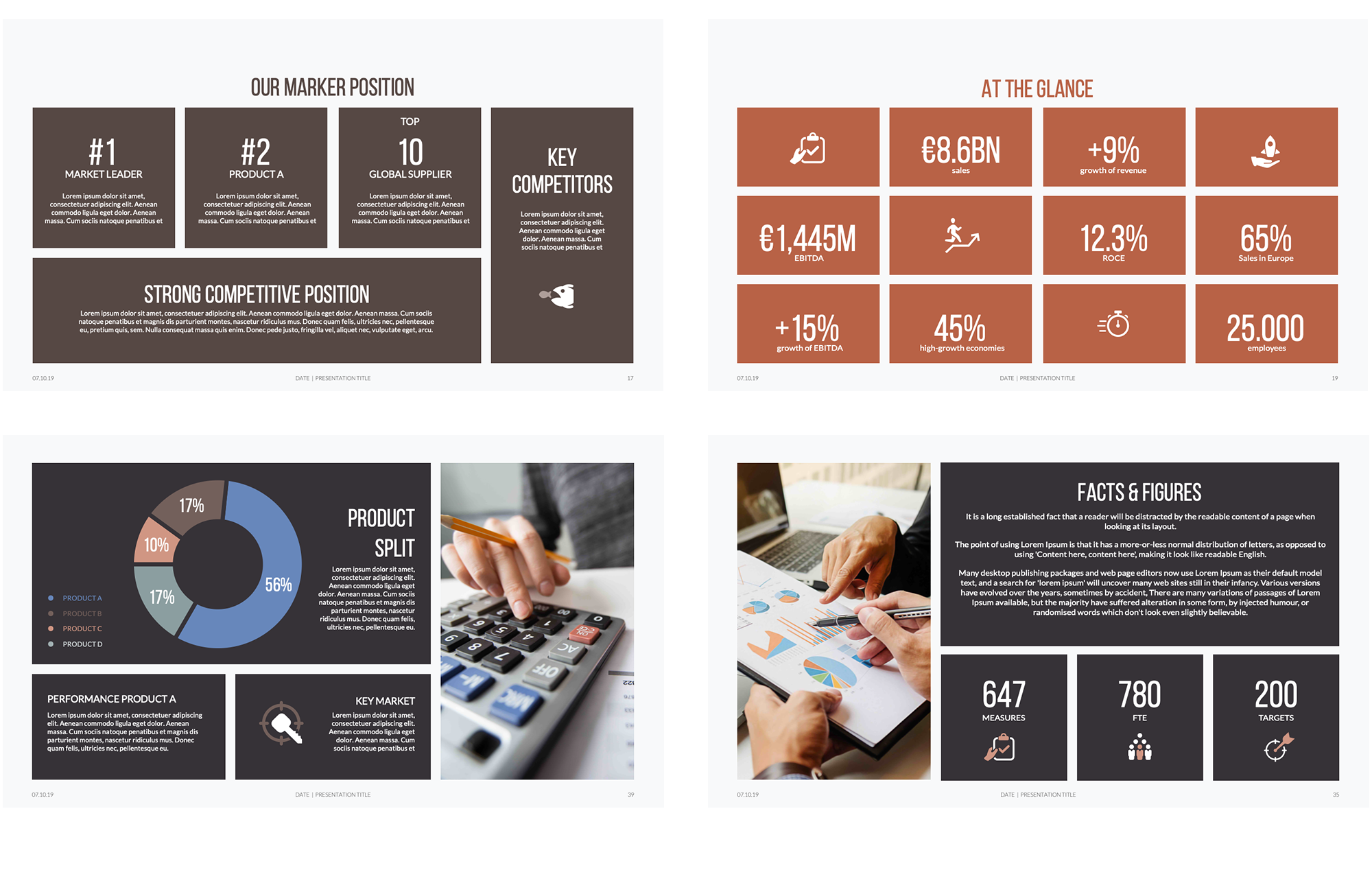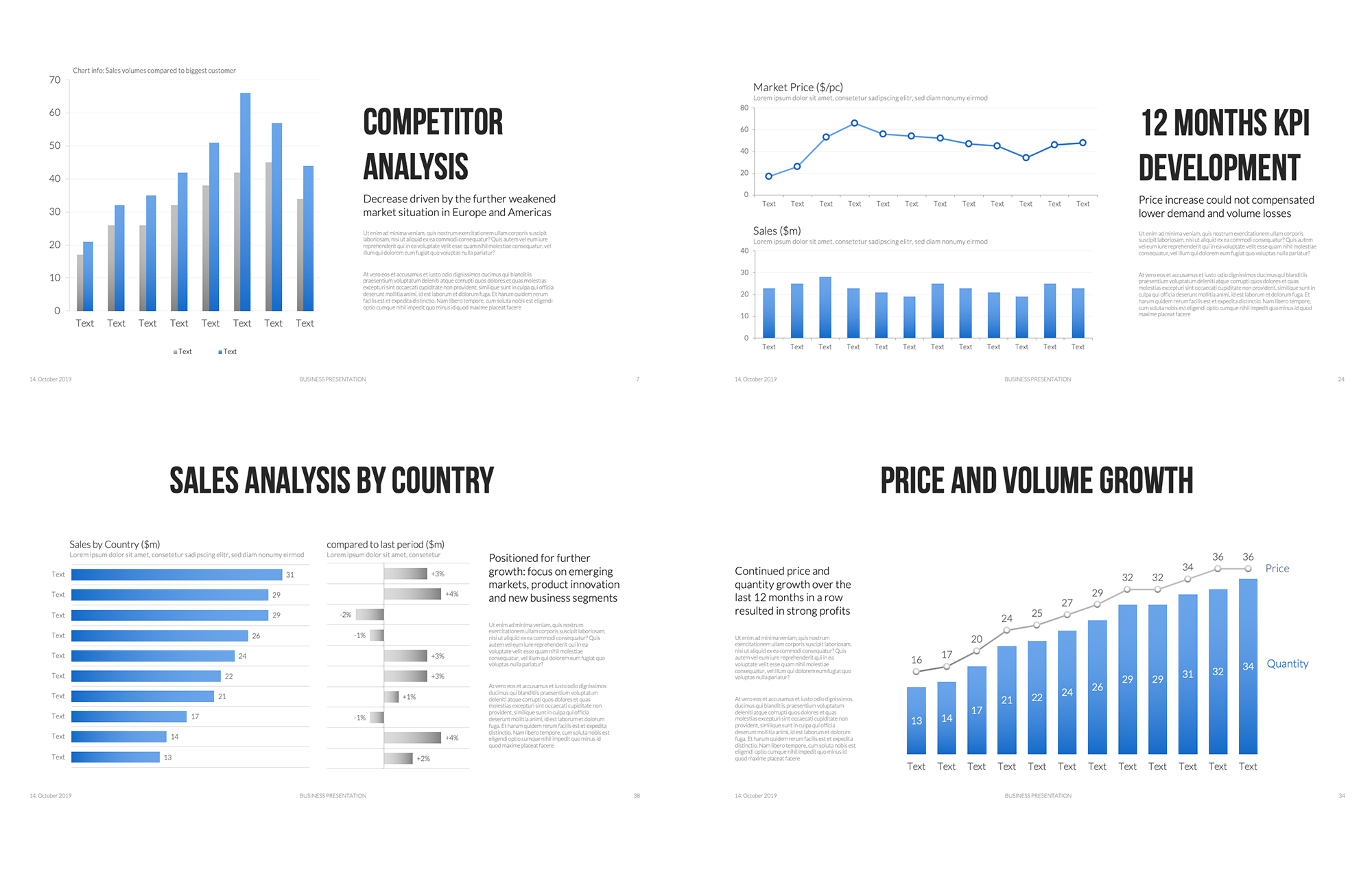 PowerPoint Template "Graphs"
Show your financial data to investors, analysts and customers using our PowerPoint template "Graphs". The focus in this template is the clear presentation and readability of financial data.
Creating and formatting graphs in PowerPoint is very time-consuming. We have done this work for you, you just have to insert your data and replace the placeholder texts. You also get the complete PowerPoint template in 17 color schemes.
Icons in PowerPoint Presentations
In a presentation, convey a message or tell a story with the help of icons. Use the principle of "Visual Storytelling", which makes important content better understandable for the audience or readers.
We offer our customers different icon presentations. All icons are embedded in a vector format in PowerPoint, which allows you to customize the size and color of the icon.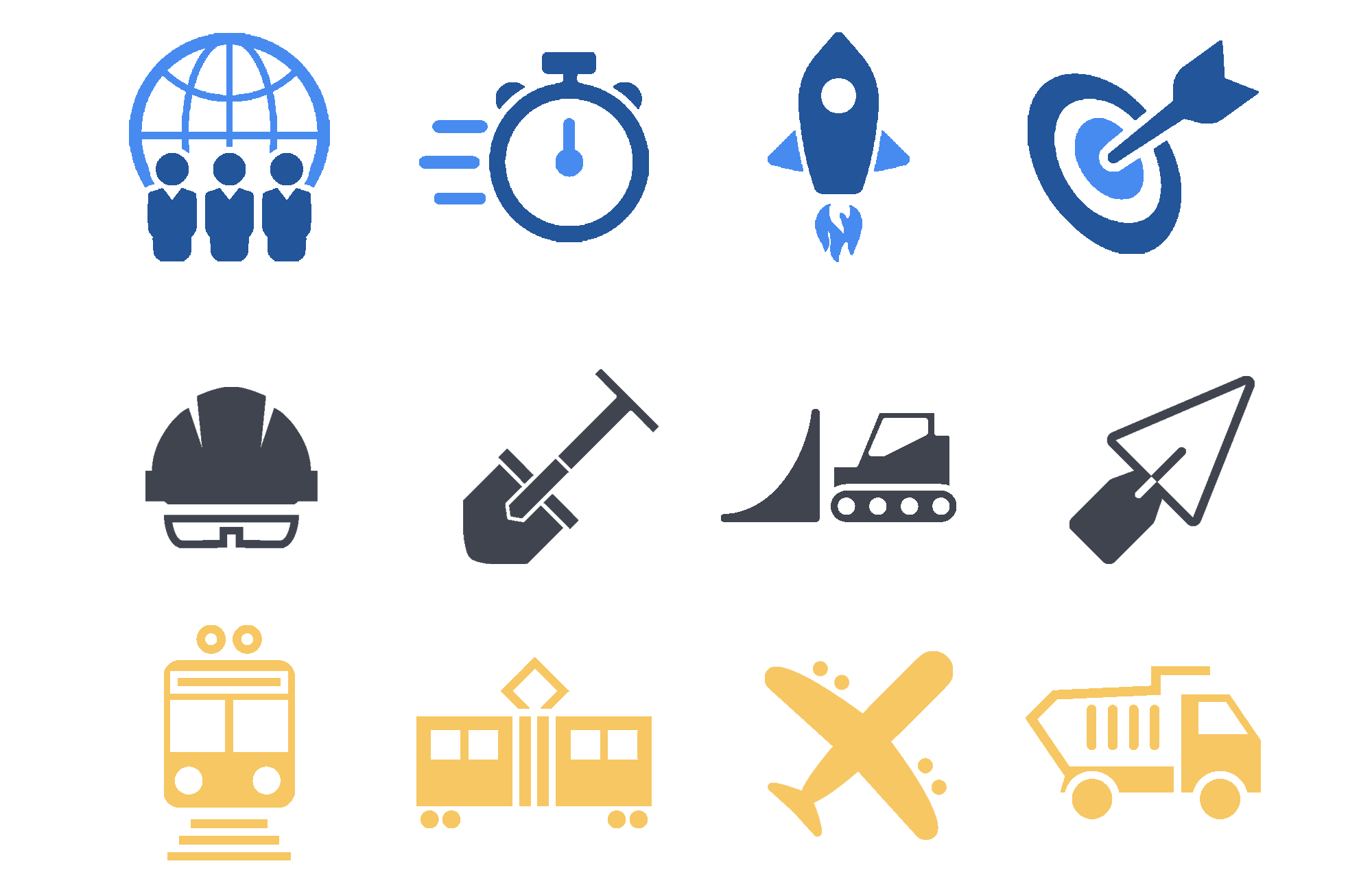 Our Top Sellers